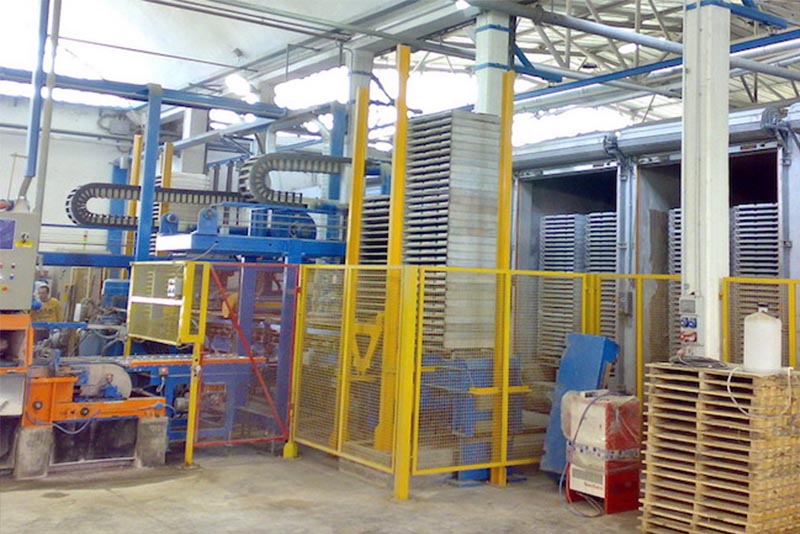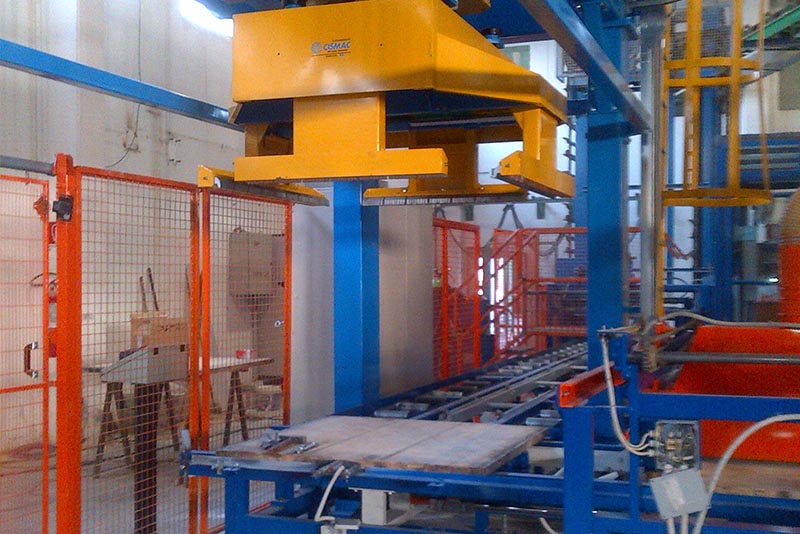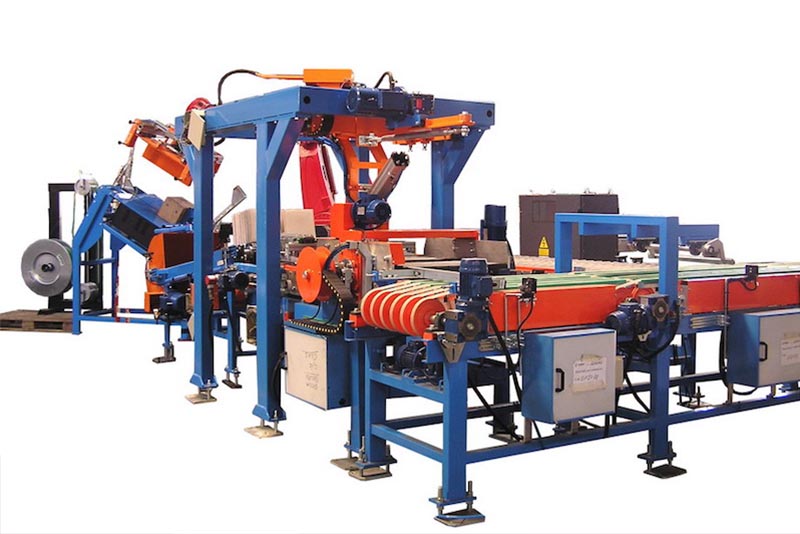 COMPLETE FLOORING SYSTEMS
---
Development and design of automatic systems, from individual machines to complete plants;
Customization on several levels, according to different needs and requests;
Advanced and cutting-edge technologies and solutions, constantly evolving and with high yields in terms of productivity;
Synergy and collaboration with the customer in all phases, for an optimal result that complies with the highest expectations;
Accurate, precise and dedicated after-sales service globally.
COMPLETE SYSTEMS FOR SLABS AND TILES
---
Unique and original solutions, born from a constant and in-depth research in a production sector where the value of the product, the quality and the level of finish are particularly high. CISMAC manufactures complete plants, or parts of these, highly productive, fully automatic, extremely flexible and easy to use, paying particular attention to the simplicity of handling, while maintaining the quality of the products.
The robotic islands, the special manipulators and the other machines to complete best identify what is the corporate spirit and the ability to develop in the search for increasingly innovative and cutting-edge solutions.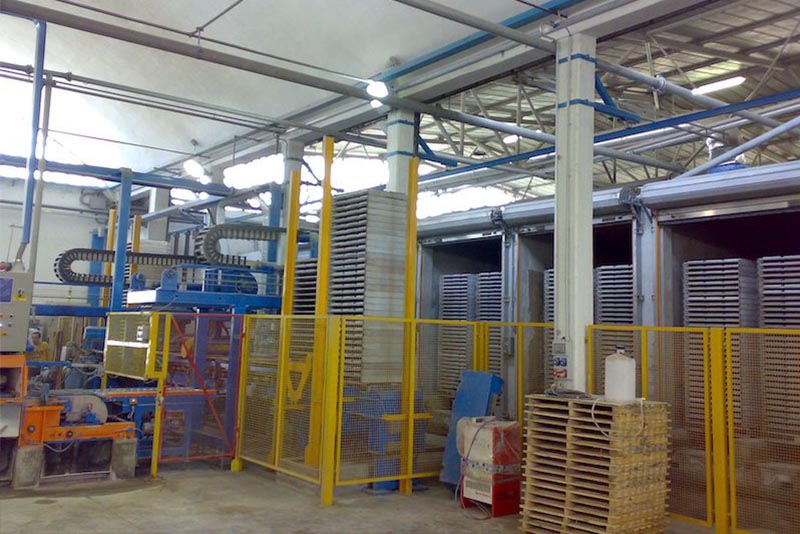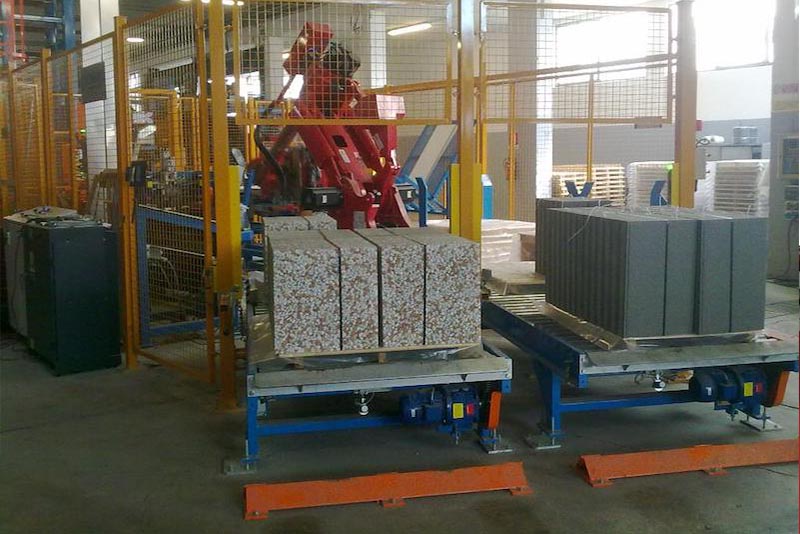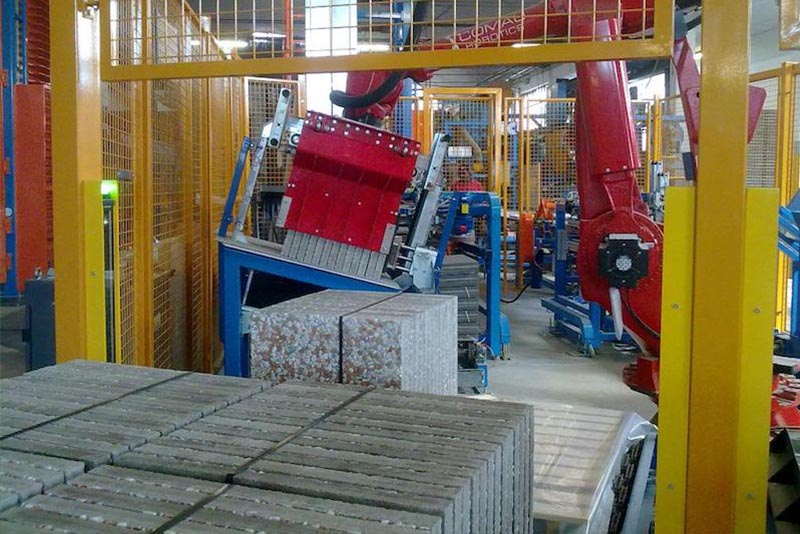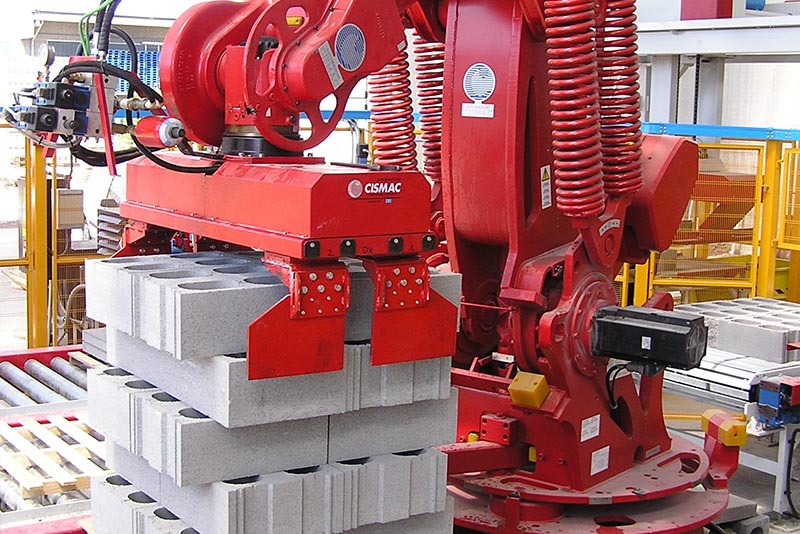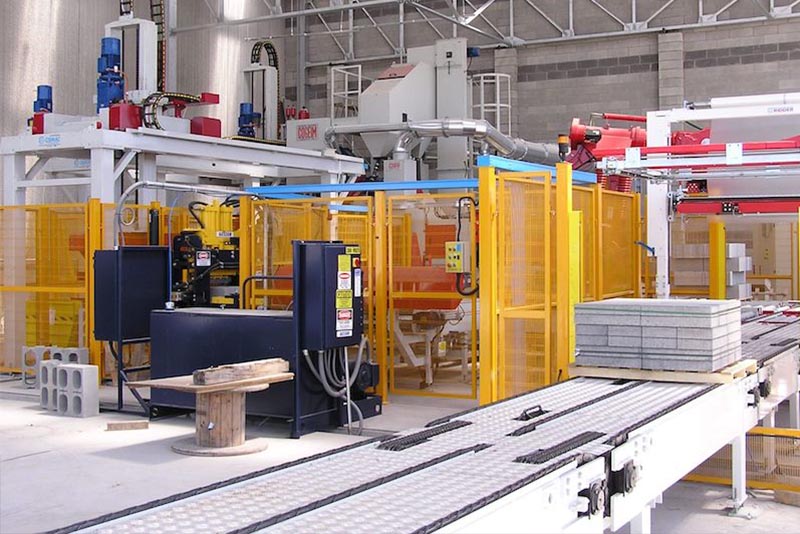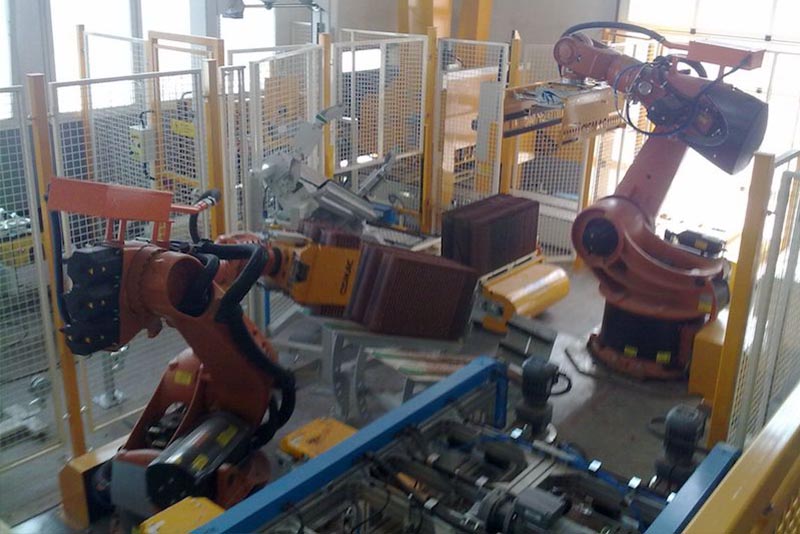 PROCESSING AND FINISHING PLANTS
---
We respond with unique solutions, at the top of the international market offer, which are extremely versatile and flexible, designed to be installed in small spaces. CISMAC presents the main projects for the following areas:
Tapping;
Sandblasting;
Bush hammering;
Aging;
Insertion of insulating panels;
Grinding and milling;
Other treatments.
DIGITAL PRINTING AND TREATMENTS
---
Cismac, thanks to its propensity for research, as well as its continuous presence on the market, has been able to develop and implement production processes and processes, which go beyond the production of the same but, now, propose to modify its aesthetic appearance and mechanical characteristics.
In fact, thanks to the new lines of digital printing and surface treatment of the product, it is possible to obtain new products, aesthetically made according to personal taste or specific market needs, able to resist atmospheric agents, which allow their use in new situations and applications, never undertaken before.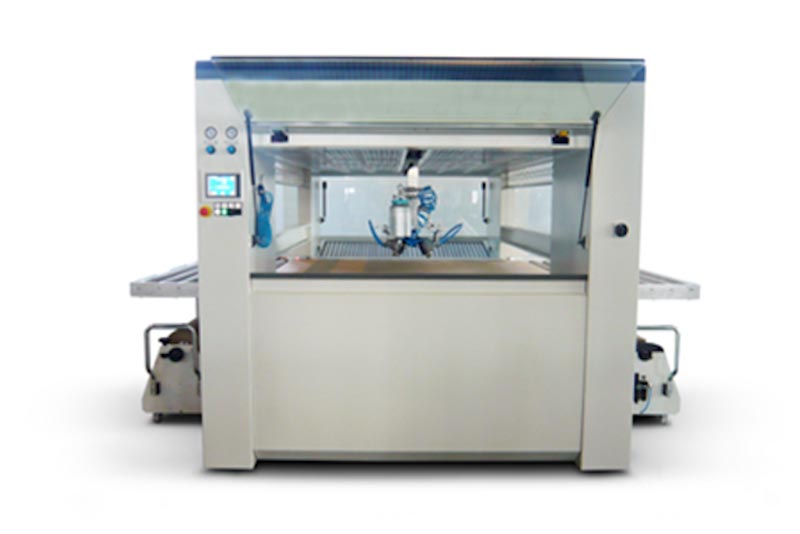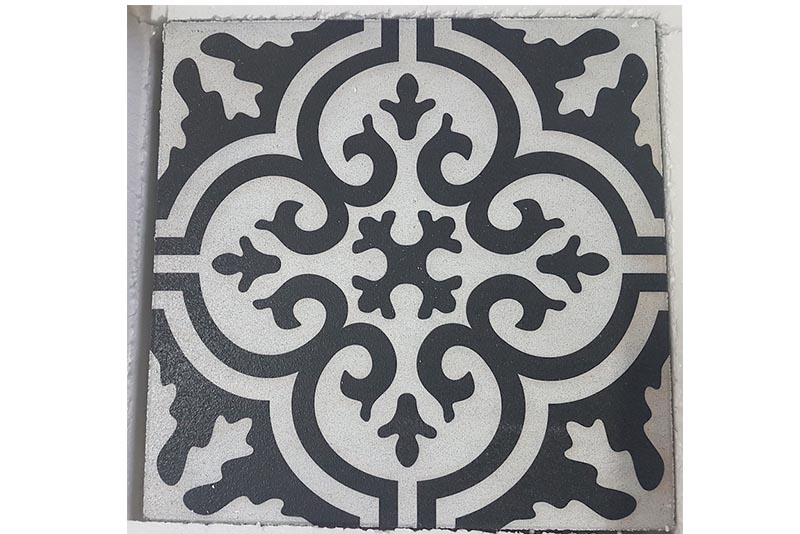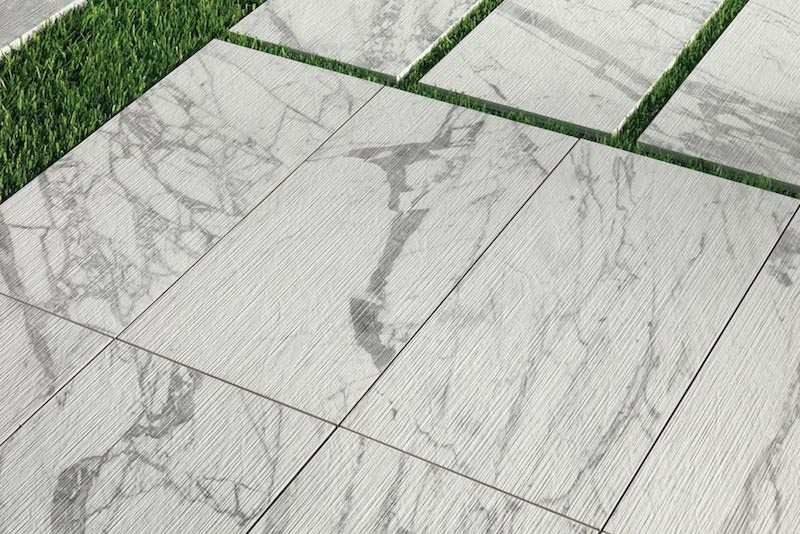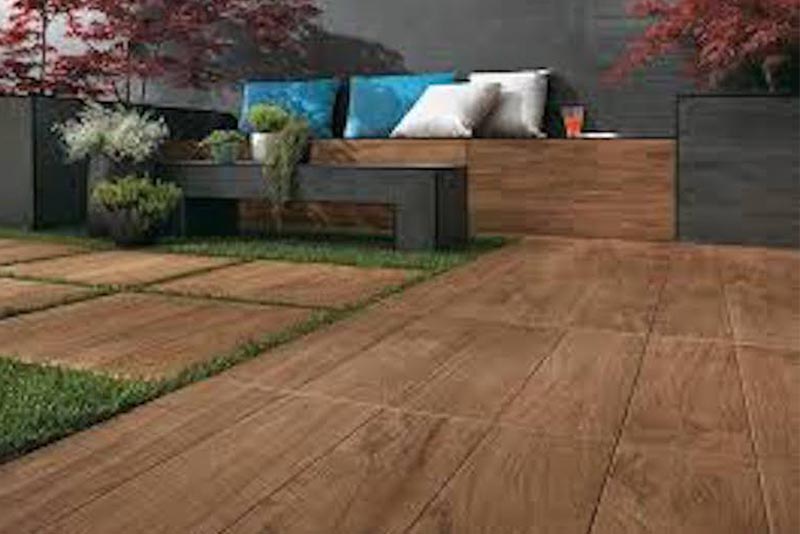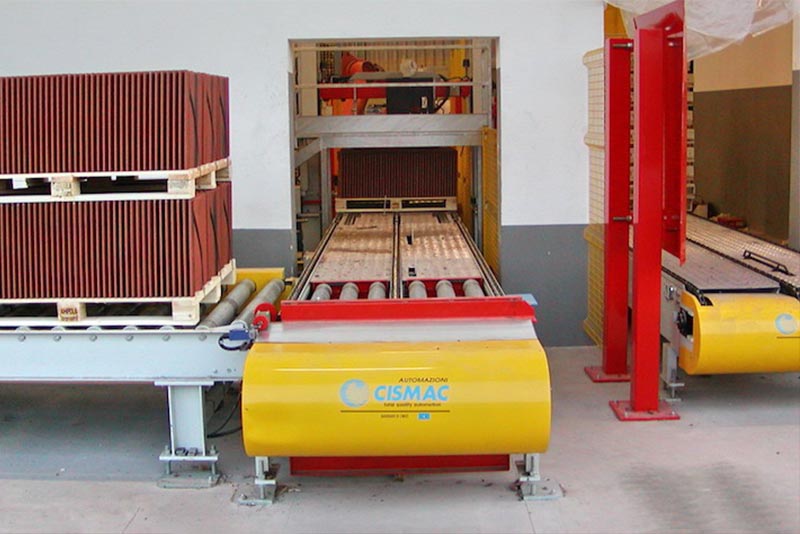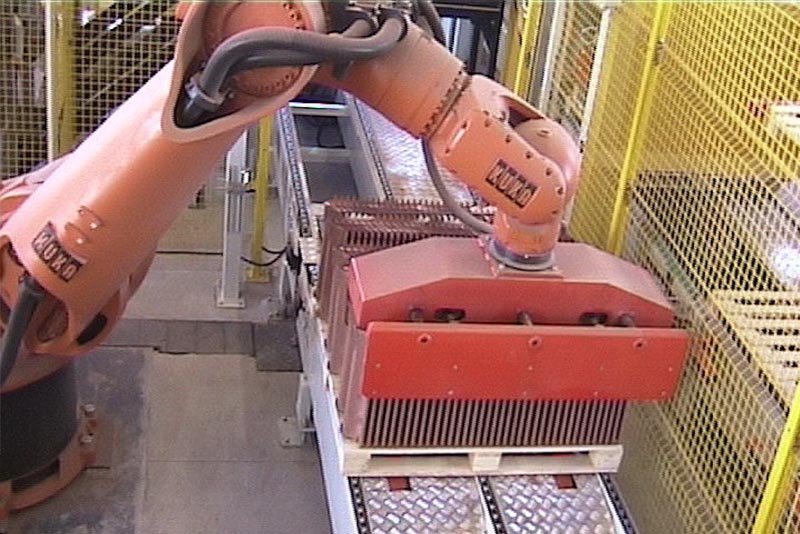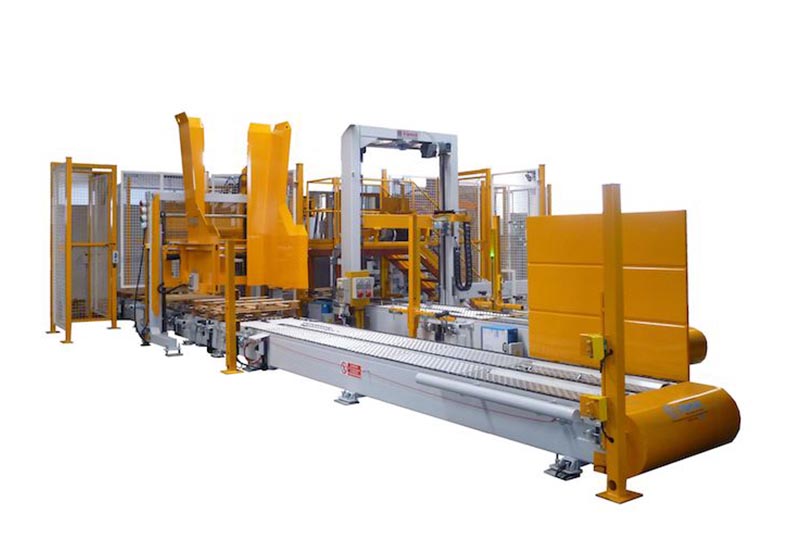 SPECIAL SYSTEMS – CUSTOMIZED
---
CISMAC, from the height of its decades of experience gained and refined in the most disparate sectors, has been able to propose and build plants capable of giving answers also in the field of particularly refined and special production processes. Thanks to the young, dynamic structure and the nature that characterizes CISMAC, plants have been built for the production of:
Railway sleepers T.A.V.;;
F.F.S.S. Products;
Block of wood / concrete;
Roof tiles, manhole covers, wells;
Gasbeton;
Wet Cast;
Concrete boards.